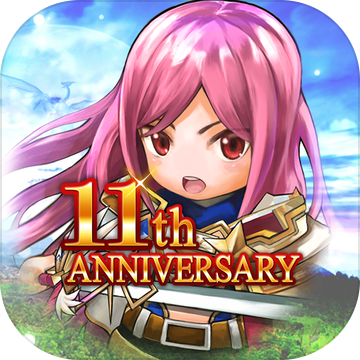 .
LaDolceVita blog helps people to become happy, successful and rich! Card game anime all kind of… suck. Or at least, they suck at being anime about card games. I mean, you can literally use the same basic structure to make it exciting to watch bread rise. You can sub out this formula for something different.
Mon Colle Knights puts a comedy isekai Pokemon spin on card collecting, while WIXOSS turns it into one of those magical girl Faustian bargain with the devil deals, which is actually really good, but the underlying issue remains.
Take this from someone who was obsessed with Yu-Gi-Oh! Enough that I honestly think you could build a whole series out of it. What is it that makes card games so uniquely enjoyable? In a word; planning. Rather than being won in the moment of play, the outcomes of TCG duels are largely decided by the foresight and strategy of players, before a game or tournament even begins. But actually collecting cards and building decks is rarely, if ever, touched on in these shows.
TCGs are all about dealing with uncertain elements, from the cards that you draw from your deck in a game, to the booster packs that you use to build that deck, to the cards that other players choose to field in their decks.
The core skill in any TCG is mitigating luck as a factor as much as possible, minimizing the odds of bad outcomes, and maximising good ones. The most obvious way that you can do this is that you have absolute control over the cards in your deck, which means you can basically stack it so that everything either synergizes with your core strategy, or helps you reach cards that do. In reality, anyone playing Exodia is going to stack their deck with as many cards as possible that either stall their opponent, draw more cards, or search for more pieces of Exodia, so that the odds of drawing the complete set go from being fairly low to being almost guaranteed within three to five turns of the game.
Based on anime, a lot of new players think that winning is just a matter of putting the strongest cards together in a deck, and playing them better than your opponent. The Yu-Gi-Oh! This Is true to the point that, if there was a card in Yu-Gi-Oh! By looking at what decks are the most powerful vs. Is the opponent who just beat you siding in counters to your counters? Is the guy you just trounced changing his entire strategy into something you have no hope of overcoming?
Having characters go scope out their future opponents to get into their heads, or play test games against each other to figure out what decks in a new set are the most powerful. Hell, you could build a whole story arc around a character chasing down a card that they need to complete their deck before a tournament, or scrambling to find a replacement when they realize at the last minute that one of their key cards is a bad fit for their deck. I mean, if you want to talk about card game moments that would make for great anime episodes, think of that one Yu-Gi-Oh!
That could make for a great comedy storyline. I drew the exact card I needed not to lose! He makes this big show about them being on equal footing, but in the end, he had the duel rigged before they even started. Of course, the Yu-Gi-Oh! That could be a really cool scene. A show with a structure not unlike a sports anime. Would it be as exciting as calling down the Egyptian gods onto the deck of a blimp to battle for the fate of the world?
Maybe not in the same way, but with an emphasis on interpersonal drama and self-improvement, I could easily see it being as engaging as something like Haikyuu!! Shokugeki no Soma actually provides a really good roadmap for this. Though Soma mainly takes on opponents one-on-one instead of in a tournament setting, he still spends a lot of time analyzing their strategies and figuring out ways to counter them. The battle is really won before it even begins, and anime fans love this dynamic in Food Wars!
I put out a whole video about it last fall. Food Wars! The important thing is the focus on strategy and planning over luck and friendship or whatever. In the first two seasons, we actually see characters buying booster packs and even structure decks, and rebuilding their strategies around the new cards they acquire. A lot of time is spent at local card shops playing small games and tournaments, leading into bigger events with higher stakes.
We see proper deck engines in play, and understand how they achieve victory, and we see the work that goes into these characters getting better at the game, and eventually winning it.
Not only is it interesting and unique to see a show focus on this, it also makes for really effective advertising. Unfortunately, as its seasons go on Cardfight!! I get why shows have this focus. But Vanguard proves that more grounded stories can work, and the success of sports anime like Haikyuu!!
Or adults, for that matter. And if a show ever manages to do that and stick to its guns, I think it could be something really special. What do you guys think? Am I alone in this? Have I gone too nerdy with this video, or are any of you also dissatisfied with the current state of TCG anime?
And if you currently play a card game, which one is it, what makes you like it, and what deck do you play? Oh, and by the way, by going down there, you just activated my trap card! You can sign up, give me money, a good time will be had by all. Toggle menu Home About Contact. What are you gonna spend that money on anyway?
Card games?
Every Kakegurui Gamble in a Nutshell, time: 1:31